We strive to make your website creation and hosting experience stress-free and enjoyable.
Did we just say enjoyable? Yes, we did and we mean it. At least, the nerds here think it is.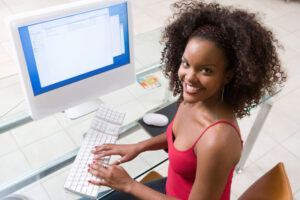 By assigning each account to only one knowledgeable and patient account manager we can guarantee that you will feel as if you are renting server space from a friend. You will also be given the email address to the owner of the company to assure that our employees are held accountable for the customer service they provide.
Our servers are never oversold and that's probably the most important guarantee we make. Oversold servers tend to lag, at best or at worst, crash and burn. We offer extraordinary customer service, highly-personalized packages for loyal customers and 24/7 server oversight and support
Our success depends on your satisfaction.